FHA mortgages are one of the most popular home financing options for first time and repeat home buyers alike. The extremely low down payment, as low as 3.5 percent, can make it much easier to purchase a new home.
FHA loans are excellent for refinancing as well. Even homeowners without a lot of equity in their properties may be able to lower their interest rates, lower their monthly payment, or switch to a program that will better meet their needs with an FHA refinance.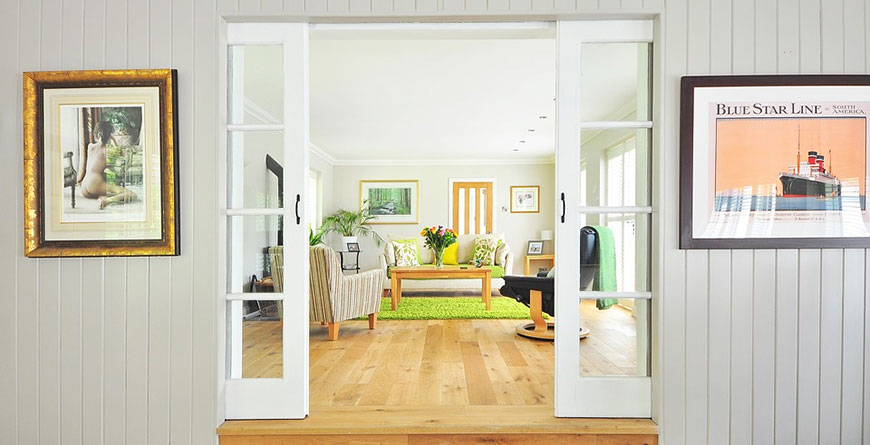 The Benefits of an FHA Loan
FHA loans offer lower down payments and less restrictive credit score requirements when compared to many conventional loan programs. Plus, we offer FHA 203K loans allow borrowers to finance the cost of eligible home improvements into the loan amounts.
For those looking to refinance, FHA cash-out financing allows borrowers to tap into a higher portion of their equity than other conventional options. FHA streamline refinancing is a low cost option for those looking to lower their monthly payment or shorten the term of the loan.
Additional Features Include
Low minimum down payment (3.5%)
Competitive interest rates
FHA mortgages can be easier to qualify for when compared to some other home loan products currently available.
Sellers may be able to pay some or all of the closing costs
Down payment and closing costs may be covered with a gift
Additional terms and conditions may apply. Contact us for details.
More on FHA Mortgages
FHA purchase financing is available with as little as 3.5% down. Most conventional loan programs require 5-20% down payment.
Credit score requirements are typically less restrictive compared to conventional home loan products.
Interest rates for FHA loans are often very close to, and sometimes better than, conventional mortgages requiring 5% down.
Both 30 year and 15 year fixed rate FHA loans are available. With a USDA rural housing loan, borrowers only have a 30 year options. We also offer a 5/1 adjustable rate FHA loan for borrowers who are only planning on being in their homes for a short period of time.
Available for most types of 1-4 unit properties including condos and modular homes.
The cash-out loan-to-value limits are higher than most conventional financing options. This means that you can tap into more of your home's equity for other purposes.
FHA streamline refinancing allows borrowers to refinance their existing FHA loans without many of the expenses associated with a typical refinance. In order to be considered for an FHA streamline refinance, your mortgage must be FHA insured, your loan should not be delinquent, and you must benefit from the transaction. For example, your mortgage payment could go down as a result. Or, potentially, you are switching from an adjustable rate mortgage to a fixed rate loan. Borrowers cannot take cash out with an FHA streamline.
203K refinancing allows borrowers to finance the costs of renovations into their loan amounts. Thus, they can avoid having to take out a second mortgages or construction loans at higher interest rates.
No. While FHA loans are extremely popular with many first time home buyers, past and present home owners may be eligible for FHA financing.
Questions? Contact Mid America Mortgage, Inc. Today!